We are incredibly grateful for the support of our inaugural sponsors. This conference would not be possible without their help. Sponsors contribute the resources necessary to make the conference affordable to all parties who are interested in furthering the wildfire resiliency science and improving our communities. 
---
Bronze Sponsors
---

Brick. Block. Stone.
In its many forms, masonry does not burn, warp, melt or twist. It maintains structural integrity during a fire and fire fighting operations. Masonry offers containment to help prevent the spread of fire and does not add fuel or emit toxic gases during a fire. And so much more. We support fire containment over suppression, protecting our structures and their inhabitants and being a tool in California's fire safety and risk reduction efforts.
Why Masonry is a collaboration of the Mason Contractors Association of California (MCAC) and its industry partners, the Concrete Masonry Association of California and Nevada (CMACN) and Masonry Institute of America (MIA) representing the people and products of masonry construction. Our mission is to build safer, greener, stronger communities with masonry.
---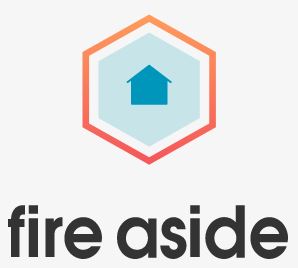 Fire Aside exists to help communities adapt to wildfire.  They believe by helping residents understand what and how to prioritize home hardening combined with making it as easy as possible to access resources for remediation they can drive change.
Founded in 2019 Fire Aside supports fire agencies, fire safe councils and other groups as they serve their communities. If you have questions or would like to join them please get in touch online here.
---
Supporting Sponsor
---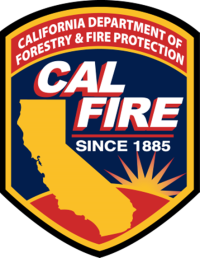 The Office of the State Fire Marshal's Community Wildfire Preparedness and Mitigation Division works with federal, state, and local agencies, Native American tribes, non-profit entities, and other stakeholders to prepare California communities against the devastating effects of wildfire. The various programs within the division allow CAL FIRE to continue to build local and regional capacity, as well as developing, prioritizing, and implementing strategies and projects that create wildfire prepared communities. The tasks involve working with stakeholders on wildfire planning to reduce or eliminate fire hazards and risks, modifying the environment by removing or reducing receptive fuels, conducting fire hazard compliance inspections, and providing education and grant opportunities for wildfire prevention efforts.
---

Advanced Wildfire Defense for your home! Vulcan Vents are the leading fire and ember safe vent in the world! Trusted by experts and homeowners alike. New Cal Metals has been manufacturing Vulcan Vents for over a decade and continue to set the standard for wildfire ember and flame protection.
---
Exhibitors
BrandGuard Vents
Bushfire Control
CA Fire Safe Council
CAL FIRE
California Construction and Industrial Materials Association (CALCIMA)
California Nevada Cement Association (CNCA)
California Straw Building Association (CASBA)
Chemco/Saferwood
Colorado Earth
Ember Protection Services, Inc.
EMSL Analytical, Inc
Fire Aside
Fire Safety Research Institute / UL Research Institutes
Fortress Fire Retardant Systems
Hoover Treated Wood Products, Inc.
National Ready Mix Concrete Association (NRMCA)
Mason Contractors Association of California (MCAC)
Vulcan Vents
Exhibit Hall Layout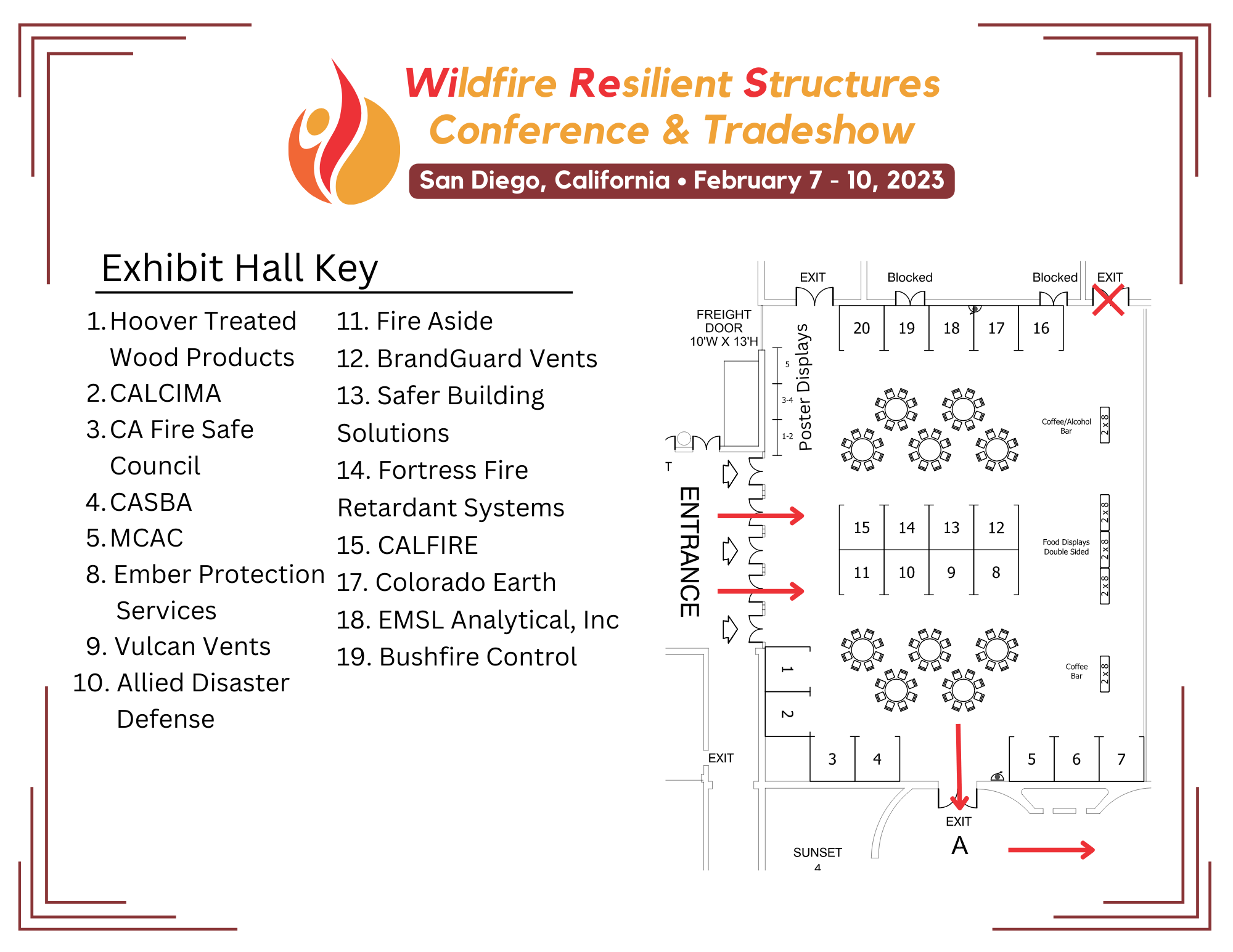 You too can become a sponsor of WiReS!